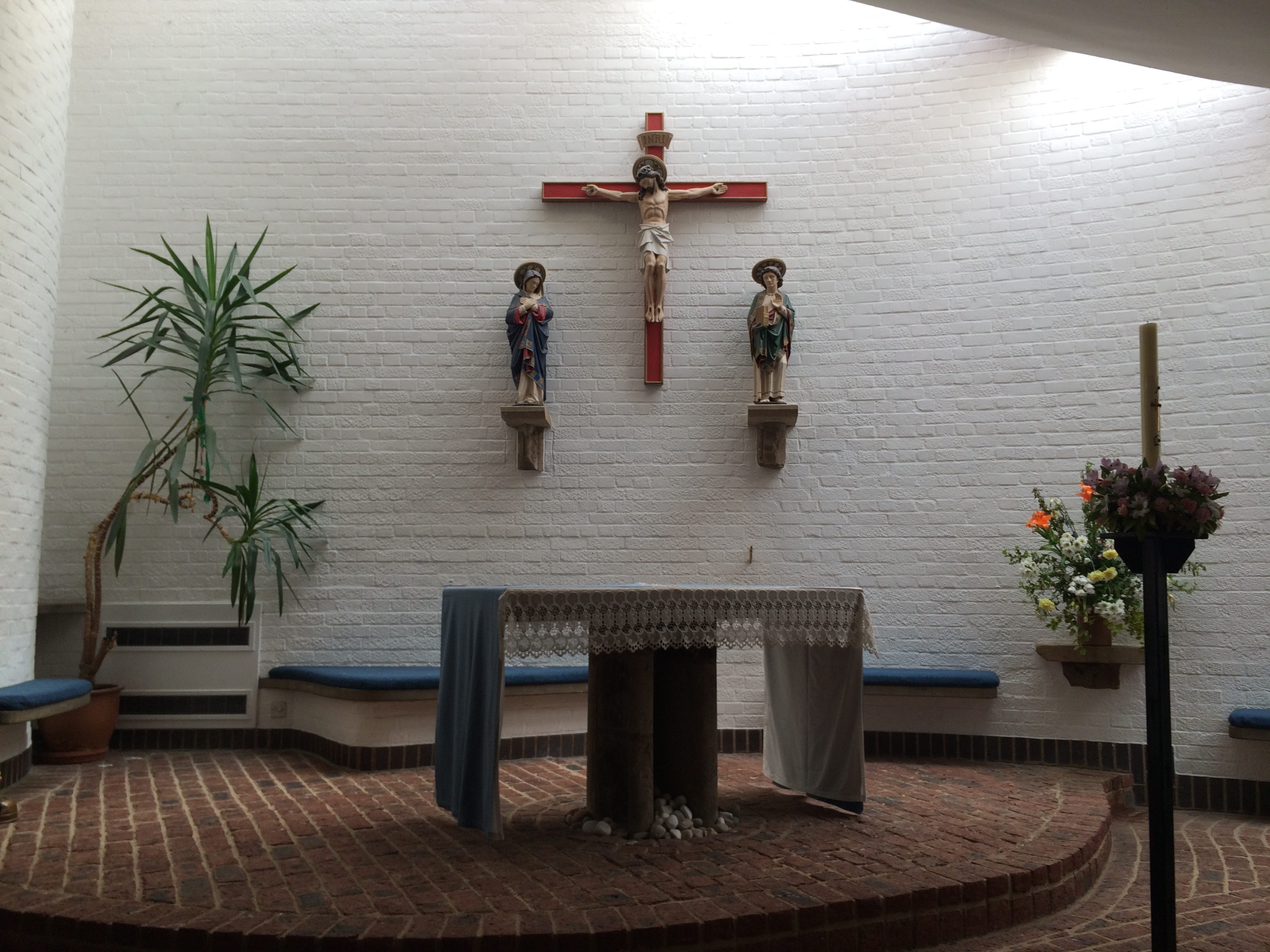 We are a small, friendly community of Christians, seeking to serve God in our community by sharing His love with others. Our worship pattern is Anglo Catholic and is Eucharistically focused, although we aim to have wide appeal. We have two congregations who worship at 9.30 and 11am offering different styles of worship within the Anglo Catholic tradition. Members of our congregations are from a wide variety of church backgrounds, a diversity which enriches us. We would hope that where ever you are from, church background or not, you would quickly be able to find a home amongst us. The congregation who worship at the 11 am service, was based for many years in a local school, hence developing it's own unique shape.
Our building is modern, with ancient features included to enhance our worship space. It has been added to and improved over the years. It has full disabled access and facilities and has a sound system that includes a loop for those with hearing impairment. For further details of the building and history see the Vision and History page.
We have a beautiful Lady Chapel and hold regular services through the week. Details of these can be found on the calendar.
We have a community hall adjacent to the church, which is in full and regular use by a variety of community and church groups. Full details of these can be seen on the calendar and it is hoped that very shortly each group would have it's own web page within this site. Watch this space! It is also available for hire for functions. Please use the 'contact us' page for this.